Small attentions and nice hours for two enrich every relationship - but sometimes there just seems to be a lack of time in stressful everyday life. For all those who want more quality time with their partner, there are great ideas for a date night at home. Try it out and bring the tingling excitement into your own four walls!
Regardless of the location, date nights are extremely important for couples - because this way you can remember your love and strengthen your feelings for one another. Singles still trying online dating as offline dates are hardly possible today. We all want more time for love between work stress, everyday worries and obligations of all kinds. Nevertheless, elaborate date planning is unfortunately often lost in the hustle and bustle.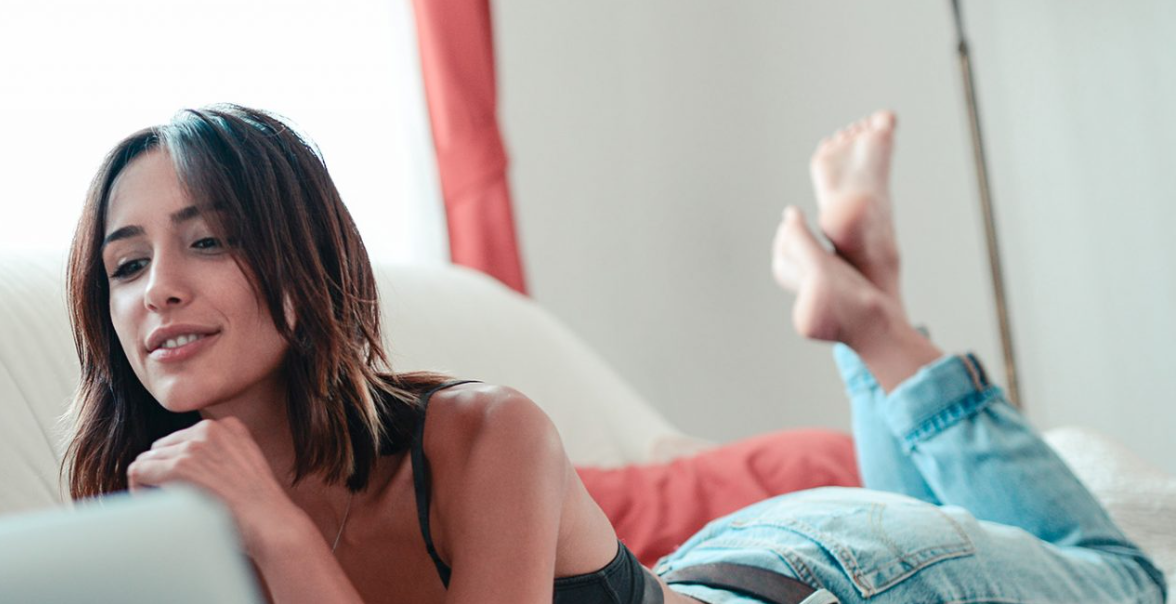 Ideas for a date night at home
Therefore, you should regularly integrate a date night at home into your everyday life and thus deepen your love without spending too much time. Parents in particular can tell a thing or two about it - the babysitter canceled at the last moment, the little ones cannot stay alone and in times of Corona the grandparents are not an option either - and the range of evening activities has been drastically reduced due to the pandemic. A date night at home is the perfect solution, especially in quarantine.
1. Journey into the past
Regardless of whether you have only recently been living side by side or have been unable to keep your hands off each other for years - it is worth taking a look at the past for a date night at home. Pulls out old photos of children, videos and other relics from the past and goes through them together. If a lot of it is digital, a photo book of your favorite memories would be a nice gift idea as a little follow-up.
2. Wellness at home
A spa evening can also be implemented at home. Your date night starts at home with cooling slices of cucumber on your eyes, a nourishing face mask and a nice full bath. Then it goes to bed for a relaxing mutual massage - and if you do it right, it turns out to be a sexy date night. Extra tip: New lingerie looks particularly good here.
3. Picnic on the balcony
If the children cannot be left alone, but want a change in their everyday life, a picnic on the balcony - or simply on the living room floor - is a good idea. With sparkling fairy lights, cozy pillows and cozy blankets you create a nice atmosphere in which you can enjoy tapas and cool drinks.
4. Cultural dinner for two
Invest time in a delicious three-course menu by candlelight. After cooking together, you throw yourself into your evening wear and dress up really well - because an online theater performance, an online opera concert or a digital museum visit awaits you. Because of the Corona crisis, many cultural workers have relocated their offerings to the online world. The selection is accordingly large.
5. Plan get-away
The children are growing up and the Corona crisis will not last forever. Take enough time and plan your next romantic trip. This means that you have a firm project that you can look forward to together and that you have enough space to articulate your wishes. Extra tip: Set a fixed period for implementation so that you don't postpone it.
6. Wine tasting with snacks
Many online offers, but certainly also the winemaker you trust will put together a suitable wine tasting set for you. For your date night at home you can test yourself through a colorful selection. It is best to have a cheese platter, a few small snacks and something sweet for dessert. Extra tip: You don't like wine? No problem! Whether cocktails, chocolate, vegan alternatives to meat - there is a lot to test.
7. Course evening on the net
Whether a cooking course, tantra yoga, painting lesson or a creative workshop: the selection of online courses on the net is huge. Depending on your mood, you can choose a suitable offer and let yourself be guided through the evening in video chats. This is the right place for anyone who wants to discover new things. So you can bring some variety to your date night at home without having to invest a lot of effort.
8. Games or puzzle evening
In recent years, board games and the like have experienced a real renaissance - real fans have never doubted the fun of the game. The corona pandemic in particular has also brought puzzles back to life. Either way, grab your favorite game or try out a new puzzle together to relax on a date night at home. Extra tip: There are many card games for couples - maybe there is something for you?
9. Hotel at home
Turn your bedroom into a hotel room! With a perfectly made bed, fresh linen, a bottle of sparkling wine on ice and rose petals on the bedspread - get creative with the implementation. Instead of room service, you place an order with your favorite Italian and enjoy the meal in bed. A cozy date at home with a special feeling!
Date at home: Enjoy the togetherness
A date night at home can really add variety to your love life. There are a few things to consider: Set the appointment at a time when you can both switch off - and repeat such a date regularly in your own four walls. Cell phones, thoughts about work and everyday worries are taboo for your hours together. Because now only you two and your love count. There are no limits to creativity in implementation. It is only important that you integrate the date ideas for parents and childless couples firmly into your life and get involved with each other.